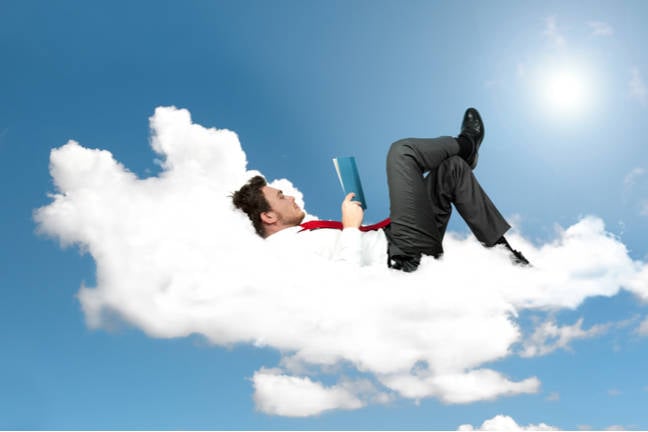 Webcast Are you using the cloud to manage your data? No, we don't mean are you backing up to the cloud, we mean actually managing your data to ensure it's safe and, as importantly, delivering value for your organisation.
Because while it's easy to set up a few data services in the cloud, a little more, shall we say, focus, can deliver so much more.
You could use the cloud to implement tiers, so that that your lovingly crafted and reassuringly expensive primary storage is kept clear of aging albeit still important data.
You could ensure you're keeping on the right side of compliance and regulations, whatever your industry. And you could be implementing a fully-fledged data protection policy, with archiving, backup, and journaling.
All of which would leave you free to do something much more creative with your data than simply…worrying about it. But where do you start? Well, you can start with our upcoming webcast on cloud data management, hosted by our own Tim Phillips, on January 20 at 0900 PT (12 noon ET).
Tim will be joined by Dave Henry of cloud data specialists HubStor, and together, they'll talk through all the above and much more besides. They'll show you how you can get on top of the real costs of maintaining vast piles of unproductive data on what should be highly focused production storage.
They'll also take you through the steps you need to work through to decide where the cloud can fit into your data strategy, and how to kick off a data migration.
All you need to do is drop a little data into the registration form here, then rest easy until the day itself, when we'll ping you a reminder.
Brought to you by HubStor.
See the original article here: The Register