Google is nudging its G Suite Workspace tools further toward a hybrid workplace with the addition of services aimed at frontline workers, among other tweaks and enhancements.
Workspace Frontline, due to take a bow in the next few weeks, represents a realisation from Google that critical workers in industries including food retail, hospitals and education – tend to use their personal devices to search for information.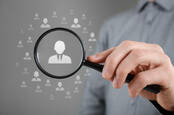 'We've heard the feedback…' Microsoft 365 axes per-user productivity monitoring after privacy backlash
The plan to enable "collaboration on the frontlines" will be a simplification in the building of custom AppSheet apps directly from Google Sheets and Drive as well as connecting frontline workers with corporate teams "in a way that's safe and secure."
Google is a little late to the game despite more than a decade of experience in real-time document editing. Arch-rival Microsoft has been banging the frontline worker drum for some years now and will sell enterprises services based on Microsoft 365 that the company claims will "connect your workforce", "digitize manual processes" and "accelerate onboarding."
Other enhancements in Workspace deal with time management and include the addition of location indicators (to indicate working-from-home days), recurring out of office blocks to auto-decline requests and Time Insights supposed to help employees get a clearer view of how they are spending their time in relation to their priorities.
Google was keen to emphasise that such insights are "visible to the employee only, not their manager", possibly to dodge its own version of Microsoft's self-inflicted Productivity Score black-eye.
Second screen "experiences" will allow meetings to be hosted, and users participate, over a mix of devices, and the Google team plans to up its mobile game with a tile view, split screen and picture-in-picture support. Mobile support is also incoming for background replace.
Live streaming over multiple Google Workspace domains with the same organisation is also to be enabled, along with live captions (in English, Spanish, German, Portuguese, and French.) Chat, Jamboard and Calendar are also being added to Google Workspace Essentials.
Google would not be drawn on pricing.
It's all useful stuff, but one cannot escape the feeling that Google is working to catch up to its collaboration competitors that have been swifter to adapt to the rapidly changing workplace – a situation Microsoft faced when Zoom stole a march on it in the video conferencing arena.
Still, one other enhancement set for emission is greater integration with Google Assistant for checking a calendar, joining a meeting or sending a message. Available on mobile devices and in beta for smart speakers and smart displays, users pondering a collaboration alternative could always bark: "Hey, Google, when is IT going to roll out Teams?" ®
See the original article here: The Register