Since 2017 Dental Partners has grown to 63 NHS/private practices across England, based on an ongoing acquisition programme. It recently launched its own Training Academy to support its teams in meeting the core requirements of both the GDC and other regulators, in addition to providing opportunities for the upskilling of all the members in their practice teams.
A spokesperson described the Training Academy as: "Seeking to ensure all members of its teams are conversant with the direction of the organisation and are aligned with agreed objectives in terms of development, clinical and operational standards and high-quality patient care."
Philips, along with GSK has been announced as one of the sponsors of the Dental Partners Academy. Philips will be providing access to expert trainers and education in establishing both clinical and management excellence as well as product training in areas of its own expertise with particular reference to managing periodontal health and cosmetic procedures (tooth whitening).
Mel Pomphrett (top) Professional Marketing Manager for Philips, explained: "The working partnership we have just announced with Dental Partners is designed to be mutualistic – we much admire its 'best place to work' ethos, which echoes Philips' own – and want to foster that by helping the organisation to grow its Academy and imbue its culture of perpetual learning, growth and development right across the organisation."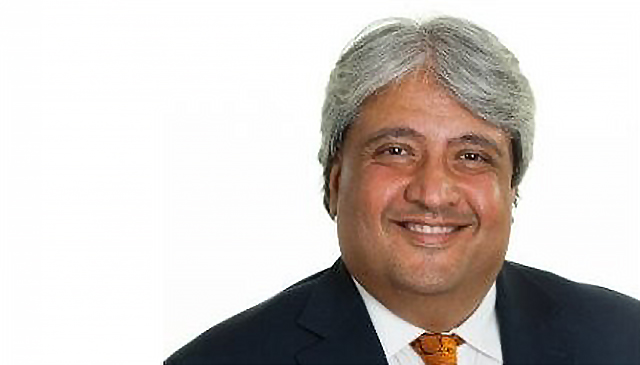 Dental Partners' National Clinical Director, Ravi Rattan, takes up the thread: "Shortly after joining Dental Partners, it became evident to me that the organisation had a very strong ethos towards training and education. It also became apparent that there was a further thirst among all our committed dental teams for additional learning and education.
"This was the catalyst that led to the development of our Training Academy, which provides a robust and sustainable platform to support our practice teams; from upskilling our clinicians to enhancing the existing skills of the wider practice team in practice-based administration, management and customer care, hence enhancing the patient experience.
"The model of training, currently limited by COVID-19 restrictions, will shortly be based on a blended approach of digital interactions and web-based learning coupled with face-to-face and hands-on training. We are currently developing internal certificate programmes to support additional development of our teams within their scope of practice. This will ensure we are well positioned to react to changing patient needs and demands, as well as changes in expectations regarding the delivery of dental services – both within the NHS and for our private patients."
Ravi continued: "Our goal is that any joining practice, as well as all 63 existing ones, can fully benefit from our Academy. Dental Partners will continue to add more courses and offerings, exploring the introduction of focused training for our dental implant and orthodontic specialist groups.
"I hope these clear educational pathways and internal support will add considerably to the efficacy of our treatment offerings and the developmental growth of every team member. There is natural synergy between "Best place to work" and 'Best place to learn' and we have a vast internal knowledge and skills we can draw on, as well as an established and growing network.
"However, we believe that partnering with other organisations can provide access to fresh external expertise and resources, adding a valuable dimension to our offering. We have been actively involved with Ivoclar, Biohorizons and Invisalign, which have all worked with us on a number of initiatives.
"We feel particularly fortunate to have now formally connected with Philips to support the Academy and are privileged to be able to access their vast resources. Having approached several organisations to explore their partnership potential, Philips appeared completely aligned with our culture of developmental opportunities and clinical excellence.
"It appeared the most proactive company from the onset and we see Philips supporting the Academy with educational development programmes, speakers and materials for all members of the team – with an element of product promotion when it is aligned with our agreed educational requirements."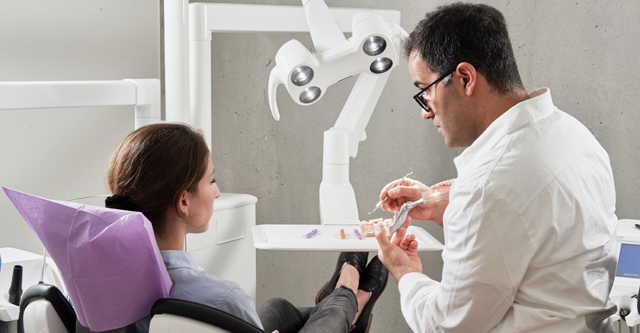 He said: "It was particularly appealing to us that Philips was keen to co-develop educational and practice management courses. Today's practice teams need to move away from 'one size fits all' in terms of patient care. Dental Partners and Philips are fully committed to making this difference whenever possible, and for the long term."
Emma Haywood Head of Compliance at Dental Partners, who is supporting the operational side of the Academy, observed: "Not only will our Training Academy help all our practice team meet their core GDC regulatory and statutory requirements for verifiable CPD and external requirements, but also provide a unique and welcomed opportunity for professional development and increasing their knowledge base within a quality assured arena."
Neil Lloyd CEO of Dental Partners, agreed: "We welcome the development of our Training Academy under the leadership of Ravi Rattan, who has considerable experience in training and education having lectured and provided education in the UK and Europe.
"The Training Academy provides an invaluable platform for the further development of all our team members to promote practice development and organisational excellence; culminating in high-quality care for our patients."
Mel Pomphrett of Philips adds: "As the name suggests Dental Partners embraces the concept of collaboration, and Philips welcomes the alliance we have struck to further elevate standards within the profession, and raise the quality and safety of treatments from which patients in the UK will undoubtedly benefit."
For more information, visit https://www.philips.co.uk/c-m-pe/dental-professionals and https://dentalpartners.co.uk/.
See the original article here: Dental Industry Review