The US state of Maine is requesting an official review of its $54.6m project to renew its HR system, currently being built by Workday under a contract the state is threatening to cancel, a move which could leave the state government continuing to rely on its 30-year-old mainframe-based system.
If the state ends the project, it will be the second time it has abandoned efforts to modernise its HR system, having cancelled an Infor-base project in 2018.
The state's Office of Program Evaluation and Government Accountability has requested a review of the project including implementation issues related to personnel and timelines, budgets, spending and payments to vendors, contractor performance and officials' response to implementation.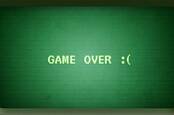 COBOL-coding volunteers sought as slammed mainframes slow New Jersey's coronavirus response
According to the official document, Maine went out to bid for a comprehensive human resources management system to replace the state's 30-year-old mainframe payroll-only system in 2015.
In 2016, the northeasternmost US state contracted with Infor to provide the HR system and the pair planned to have the system up and running in 2018. That contract was "terminated for lack of delivery" in June 2018.
Later in 2018, Maine contracted with SaaS vendor Workday to provide an HR system, this time expecting a go-live date of 2020. That date has since been revised to 2022.
The document says the total project spending earmarked until FY 2023 is $54.6m.
The Office of the Attorney General is reviewing and handling the contract dispute between Workday and the State of Maine, the document added.
In a letter dated 25 February, Kirsten Figueroa, commissioner for the Maine Department of Administrative and Financial Services, wrote to Workday giving it notice that should it fail to remediate issues with the system within 30 days, the state would proceed with immediate termination of its professional services agreement with Workday.
The letter alleged Workday has failed to provide a Labor Cost Distribution solution that meets its requirements, resulting in "significant delays in the project." It said Workday's proposed solution was a finance module workaround, and was not provided until all testing phases had been closed for the April 2020 launch date. "To date, this item is yet to be successfully and completely configured," the letter said.
Meanwhile, Workday has failed to provide "ad-hoc reporting capabilities" promised in the terms of work. The state discovered this functionality "could only be achieved if all security roles were removed," the letter alleged.
On 11 March, Figueroa wrote to the Joint Standing Committees on Appropriations and Financial Affairs saying that annual subscriptions were set to be $1.5m per year for modules including HCM, Cloud Connect for Benefits, Recruiting, Payroll, and Time Tracking.
Using its current multiple legacy software systems led to integration problems, inherently inefficient processes, and incompatibility with supporting systems that are no longer supported by vendors. She noted the "significantly out of date computer systems" also required knowledge of computer languages that are no longer taught. She added that the problems had led to "considerable administrative burden and/or cost for the upkeep and functionality of these legacy systems" as well as "vulnerability to cyber-attack and/or malfunction."
In its case for terminating its Workday agreement, the state said it would seek $22.2m repayment from the vendor "due to incomplete deliverables and failure to meet the State's requirements."
"The Office of the Attorney General is continuing to evaluate next steps on the contract dispute," the letter said.
A Workday spokesperson insisted to The Register that the firm was doing its part and was "committed to partnering with the State of Maine to successfully complete this project."
"However," the mouthpiece said, "technology deployments are highly collaborative and require all parties, including customers, to participate and deliver on their commitments, and we have been doing our part to try and engage with the State to move the deployment forward. The State of Maine has no basis to terminate our agreement for cause."
The state of Maine has been contacted for a response. ®
See the original article here: The Register